Meetings | Video Conference Access | Applications | Proposed Zoning Amendments | Hearings |
Other Documents & Links
The Planning Board addresses issues such as the division of land, subdivision control, zoning and long term growth. The Planning Board reviews all subdivision plans for compliance with zoning and subdivision requirements.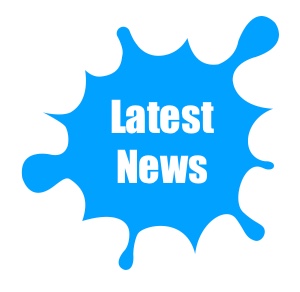 May 24, 2023 Meeting
The Planning Board meets at 7:00 pm via video conference.
Tentative Agenda:
Approve minutes of May 10, 2023.
ANR, if any
Building Permit, Greenville Rd.
MRPC presentation on the next phase of MBTA Communities law compliance.
MRPC presentation on grant funding opportunities.
Items not anticipated by the Chair.
Hearings
None Scheduled
Video Conference Access
Online: Join Zoom Meeting
By phone (Dial by your location):

+1 646 558 8656 US (New York)
+1 312 626 6799 US (Chicago)
+1 669 900 9128 US (San Jose)

Meeting ID: 876 0964 1256
Password: 983732
General Instructions for Remote Access
---
Applications
Procedure for Applications
All applications and plans that require a signature must be submitted by mail or delivery to the Town Clerk. If you are sending rolled plans that will not fit in a mail box it is best to mail them by certified mail to assure they picked up at the Post Office and not left by the mail box. All mailings should be done to the Town Clerk, 895 Main St., Ashby, MA 01431, attention Planning Board.
All applications and plans must must include an electronic copy of all pages in a commonly used file format such as pdf, docx, rtf, gdoc, jpeg, xlsx, etc. in addition to the paper format. The electronic files may be submitted on cd, thumb drive or by email to the Town Clerk, tclerk@ashbyma.gov.
Applications and plans must include the fee, if applicable, and a return address.
Unless your application involves a hearing it will be taken up at the next regular meeting following receipt.
Questions regarding a proposed plan can be submitted by email. Include an electronic copy of the referenced plan.
You are encouraged to attend the telephone/video conference meeting in which you application will be taken up in order to address any questions that may arise.
Thank you for your cooperation. If you have questions call or email the contacts in the side bar.
Approval Not Required (ANR)
If you wish to divide your land into two or more parcels you are probably going need us to sign an ANR plan.
Subdivision Control
If you wish to divide your land into a number of building lots but don't have enough road frontage you will probably come under Subdivision Control.
Special Permit
Application for a Special Permit granted by the Planning Board. Application for a hearing. The application fee is $200.
Site Plan Review
Site Plan Review is required for certain commercial development or expansion of existing commercial facilities. Site Plan Rules and Regulations. Application for a hearing.
Driveway Regulations
A driveway permit is required for all new driveway connections to a road. Driveway Permit Application
Proposed Zoning Amendments
Other Documents & Links