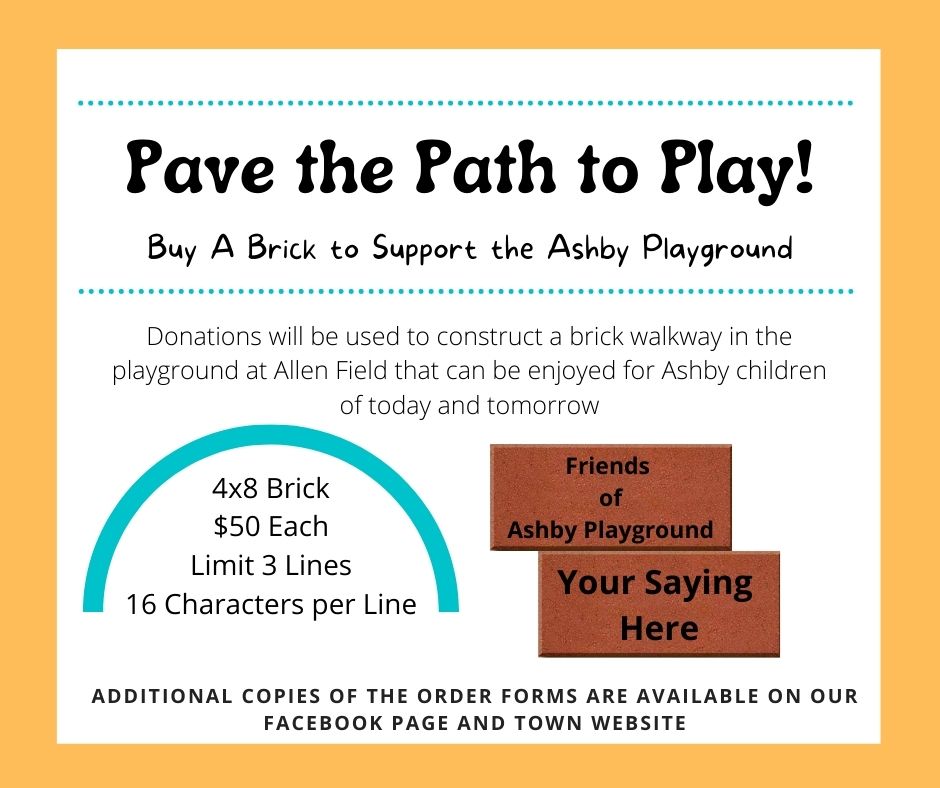 The Friends of Ashby Playground are doing a brick fundraiser for a walkway in the playground. Donate a brick (or two!) with your custom engraving that will be part of a walkway in the playground at Allen Field.
More details can be found on the order form. Donation forms and payment must be received by March 19th. Please email playground@taybs.org if you have any questions.
There is so much more that could be done to improve the playground and with the help of community members, friends, parents and kids that can happen!
The group continues to run a fundraiser to improve the conditions at the playground: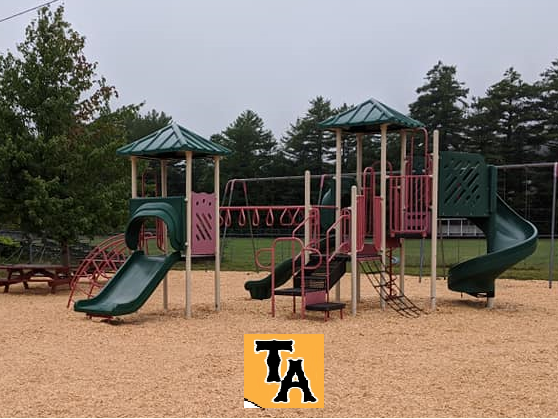 "The Friends of Ashby Playground  is raising money to benefit the youth of the Town of Ashby providing a fun and safe place where children and their parents can meet up for a play date, picnic, or to watch a baseball game." We have set a short term goal to raise $5000.
Thank you,
The Friends of Ashby Playground Committee
This project is being sponsored by Townsend Ashby Youth Baseball & Softball: TAYBS. Please visit the TAYBS webpage for additional information.